Dirty Bore Gun Cleaner is an American made Bio-Based cleaner that is non-toxic and odorless. Strong enough to clean the toughest fouling and carbon buildup including black powder burns. Dirty Bore Gun Cleaner is safe for all materials and will not cause any damage to wood-stain and external coatings like Cerakote.
We guarantee you will never want to use another cleaner again – we back this up with a Lifetime Warranty and a Money Back Guarantee!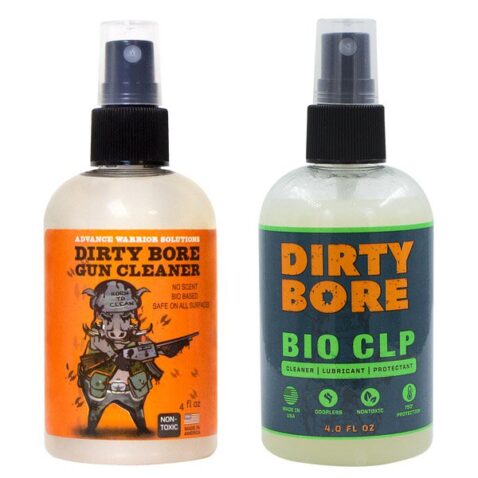 We Love It: Dirty Bore Gun Cleaner
Go ahead, keep the windows closed while you clean your firearms.